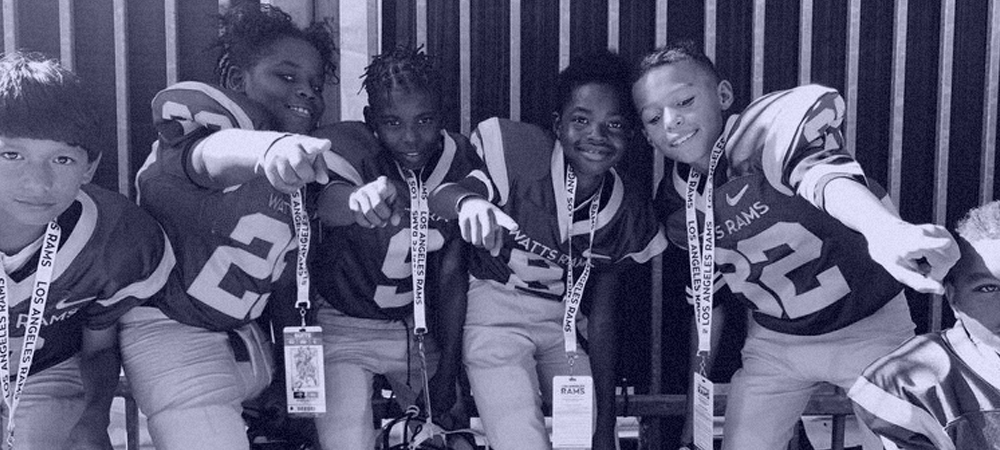 Watts Rams
The Watts Rams youth football program focuses on strong moral character, positive values, personal responsibility and a commitment to academics as their principles. The program inspires student-athletes to strive to become positive leaders not only in football in Watts, but in life more broadly, wherever it takes them.
Age:

8 to 14

Where:

Dymally High School

When:

Wednesday - Friday; 6 p.m. to 8 p.m.; With weekend games

Start and End Date:

Season: September to December. Summer camp: June to August

Leaders:

Officer Zarren Thompson and Officer Percy Roberts

Get Involved:

Email us at

info@thewattsrams.com

Website:

https://wattsrams.com/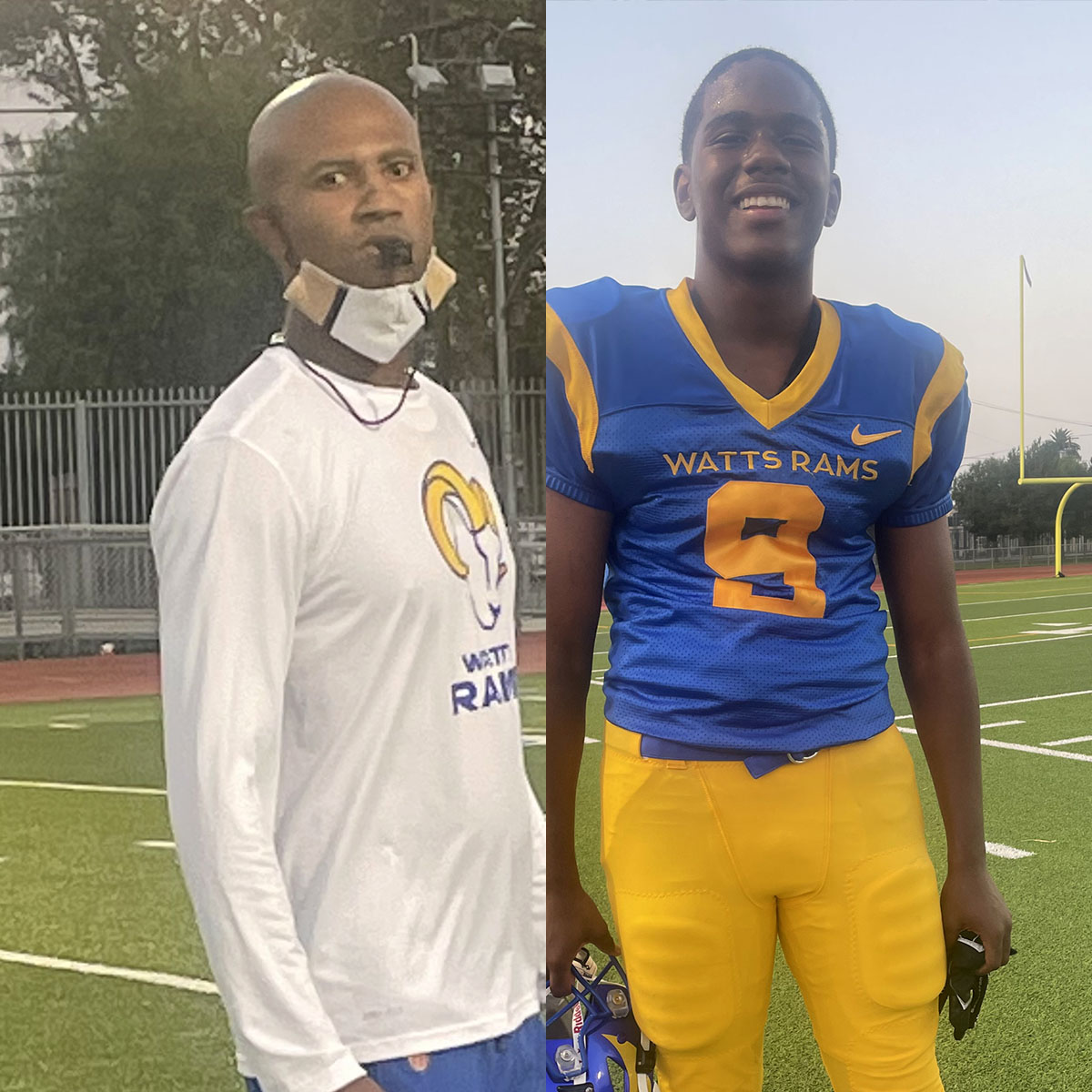 Thirteen-year-old Evan met Coach Percy Roberts at the Soap Box Derby, which was a partner of Project Blue's until it ended in 2020. Evan followed Coach Percy to the Watts Rams football team. "Coach Percy is strong and don't play no games," said Evan of the Watts Rams coach. "He makes sure you're the best version of yourself."
Coach Percy is equally fond of Evan: "One thing that stands out to me is his drive and determination to succeed," said Coach Percy.