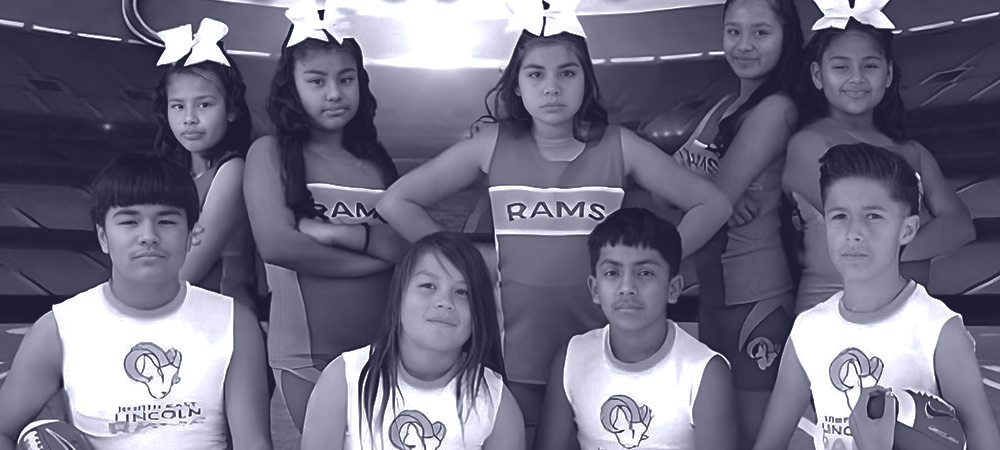 North East Lincoln Rams Youth Football
The North East Lincoln Rams Youth Football program is a powerful lifeline for gang prevention for young athletes in the Boyle Heights, Lincoln Heights, and El Sereno neighborhoods of Los Angeles. This after-school community football program teaches 13- and 14-year-old boys and girls the discipline of sports and teamwork, while helping them gain confidence, inner strength and leadership skills to overcome challenges in life.
Age:

13 to 14

Where:

Hazard Park

When:

Mon., Tues., and Thurs. from 6 p.m. to 8 p.m.

Start and End Date:

July to December

Leaders:

Joe Quezada & Pernell Taylor

Get Involved:

Email us at

34163@lapd.online

Website:

http://2017nelt.wixsite.com/nelt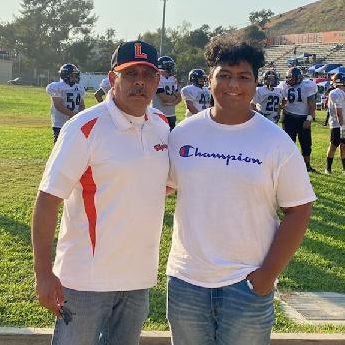 Meet Julian and his mentor, Officer Joe Quezeda, coach for the North East Lincoln Rams Youth Football. The first thing Officer Quezeda noticed about Julian was that he asked endless questions and never stopped working hard. "He wasn't our most skilled player initially, but he was one of our best linemen by the time he graduated".
"I was a really odd kid," said Julian. "And it used to be that I was the player and he was the coach, but he was more than a coach. He was an officer. Recently, I realized he is also a person. When we talk, he is really real. I feel like we can have a conversation about anything."