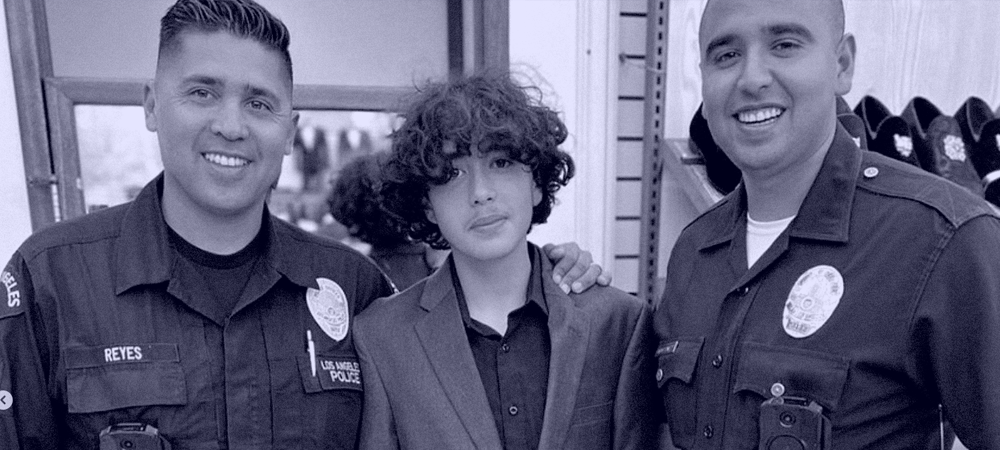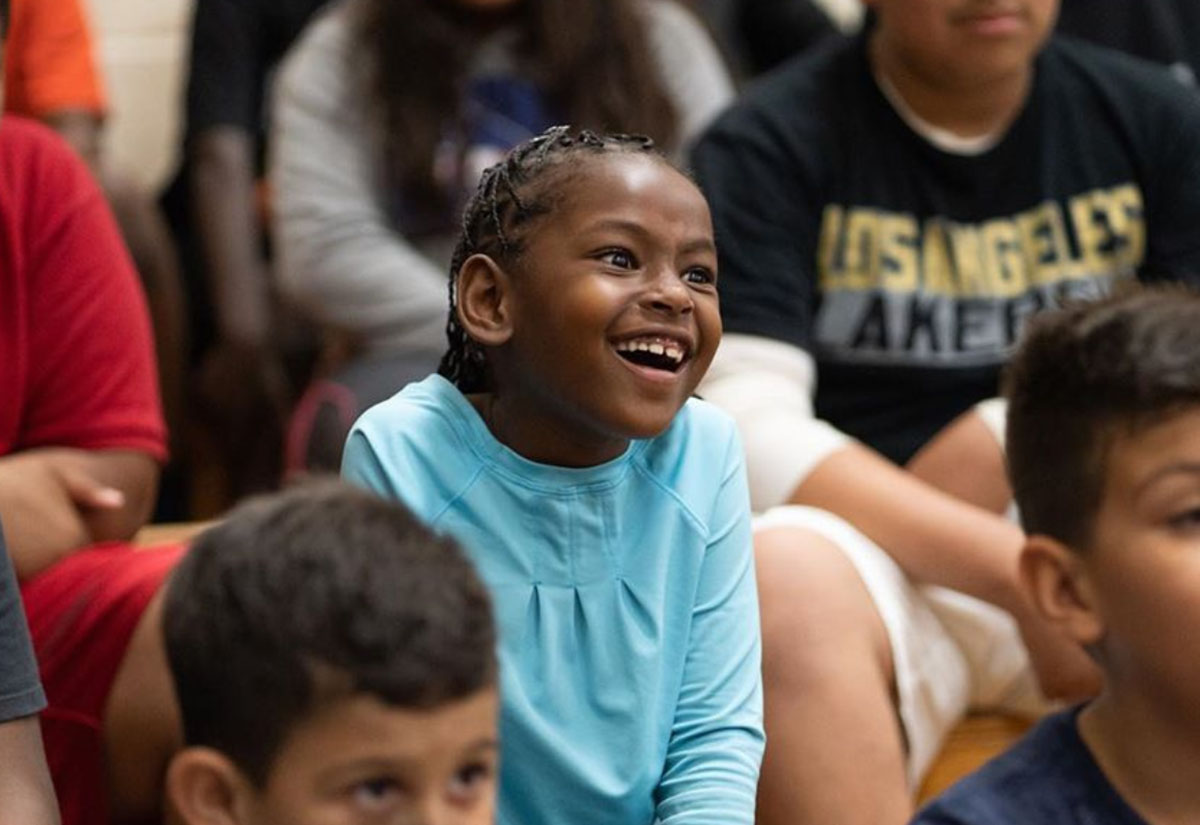 An Engaged Community
Cops
Our cops are part of our community. They coach our outreach programs and keep our children safe, but they also change lightbulbs in housing complexes and bring groceries to families in need. They are committed to positively engaging with the community in the shared goal of creating safe childhoods for our kids.
Parents
It's not enough to know our children, we also want to know their parents. We want to know when a family has lost their home or income, when a parent has been diagnosed with an illness, or when a family member is struggling. This way, we can support that child (and that family) with extra outreach and an even stronger sense of community.
Kids
We want our kids to play outside, laugh with their friends, and feel protected by a web of supportive adults. When all is said and done, our youth outreach programs are intended to give kids a community of trusted mentors, parents, officers, and coaches who guide them toward healthy, bright futures.
Volunteers
Our community is just that: A community filled with different people who have the shared goal of supporting our children. To that end, volunteers from all backgrounds are welcome—including coaches, mentors, parents, and community members. If you would like to volunteer for Project Blue or one of our programs, please contact us here.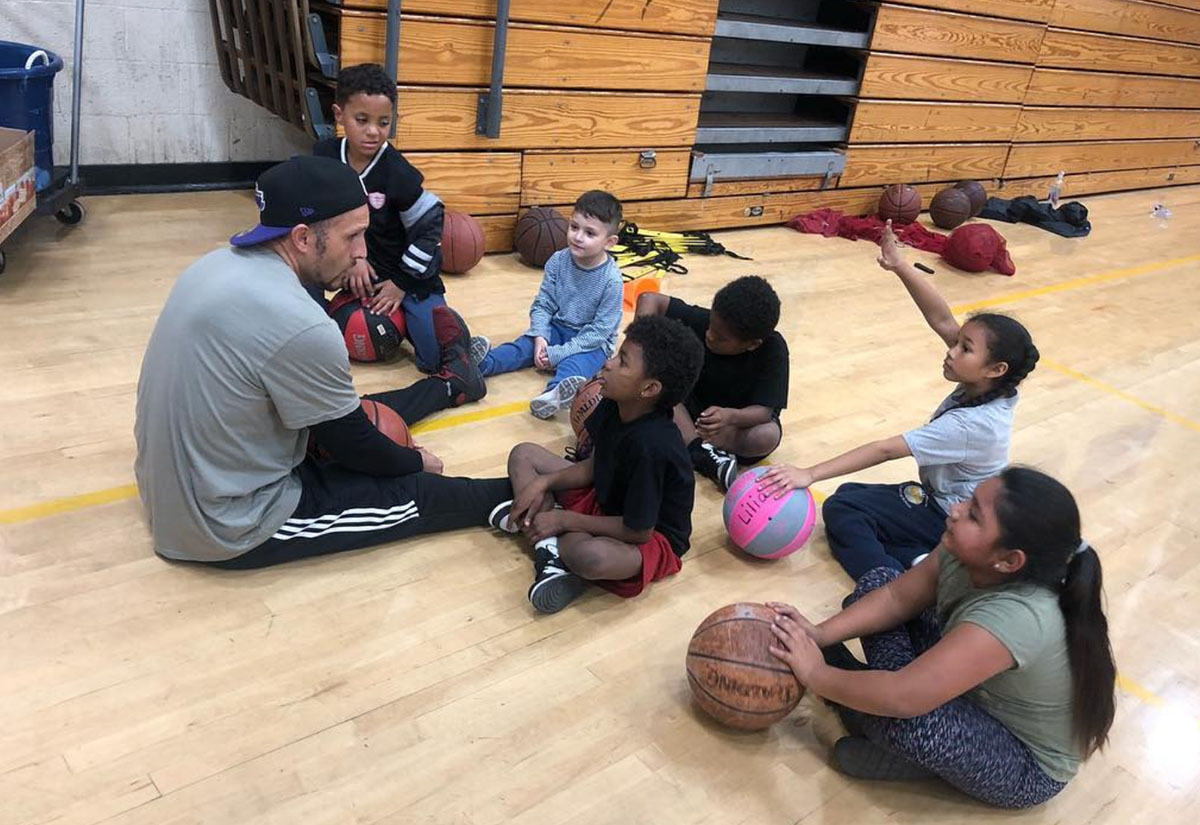 A Committed Leadership
Project Blue, as well as each participating program, have a diverse leadership team that includes community members, parents, coaches, mentors, and police officers who are committed to putting all of our differences aside to reach one goal: A safe and nurturing childhood for the students in our program.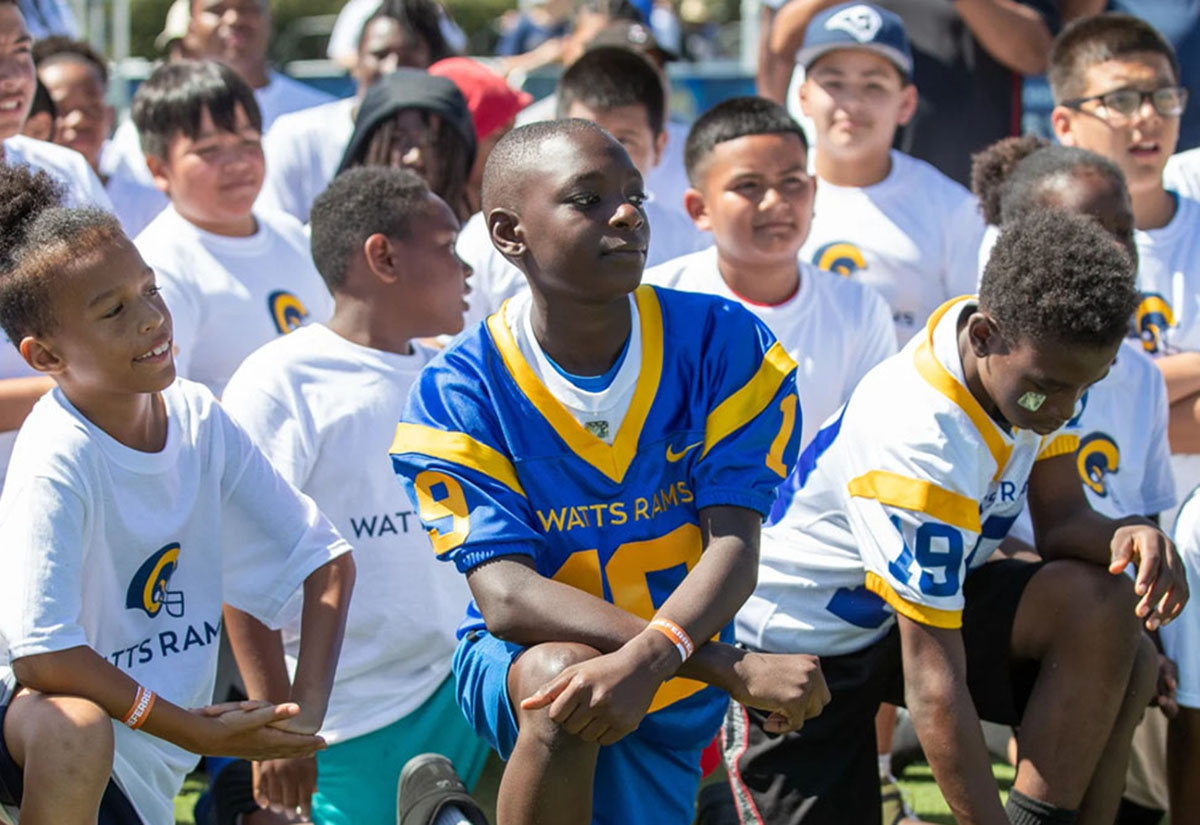 A Clear Mission
Project Blue's mission is to build trust and safety in inner city communities through rigorously implemented and measured youth programs that strengthen relationships between community and law enforcement, launch kids into bright successful futures, and demonstrate robust impact in these outcomes.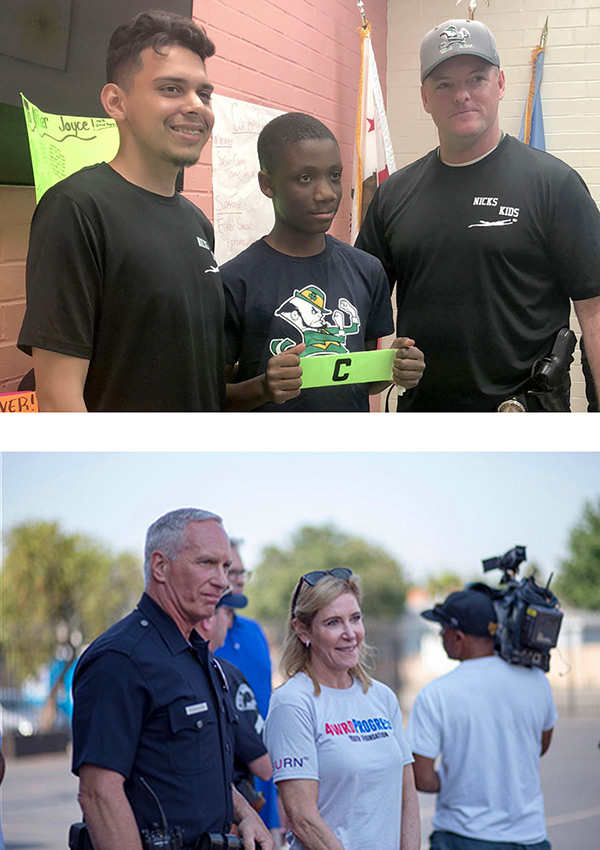 A Strong Partnership
Project Blue was founded by the Crown Robinson Family Philanthropy, which creates private-public partnerships that address social problems, particularly in the historic Watts neighborhood of Los Angeles. Project Blue (and many CRFP initiatives) was created in partnership with the country's third-largest municipal police department, the Los Angeles Police Department, serving over four million people. Project Blue's goal is to regenerate the relationship between cops and communities by building and impeccably implementing robust youth programming that unites kids and cops.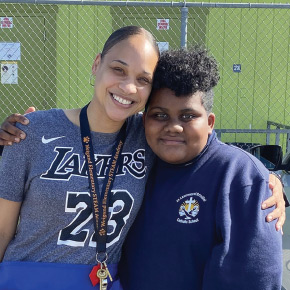 Esheonn Conner is a fourth-grade teacher at ICEF Lou Dantzler Preparatory Academy and runs the Project Blue academic enrichment program. When children in our communities are met with challenges like homelessness, abuse, or loss of a parent or guardian, academic success can seem out of reach. To solve this problem, we ask each program to identify its own reasonable academic requirements. When children fail to meet these standards, Esheonn steps in to provide an enrichment program and extra support so that these children can succeed.
One of her students, Tryquon, had this to say about working with her: "What I liked about tutoring with Ms. Conner was that she made my work understandable and showed me different ways to solve problems."